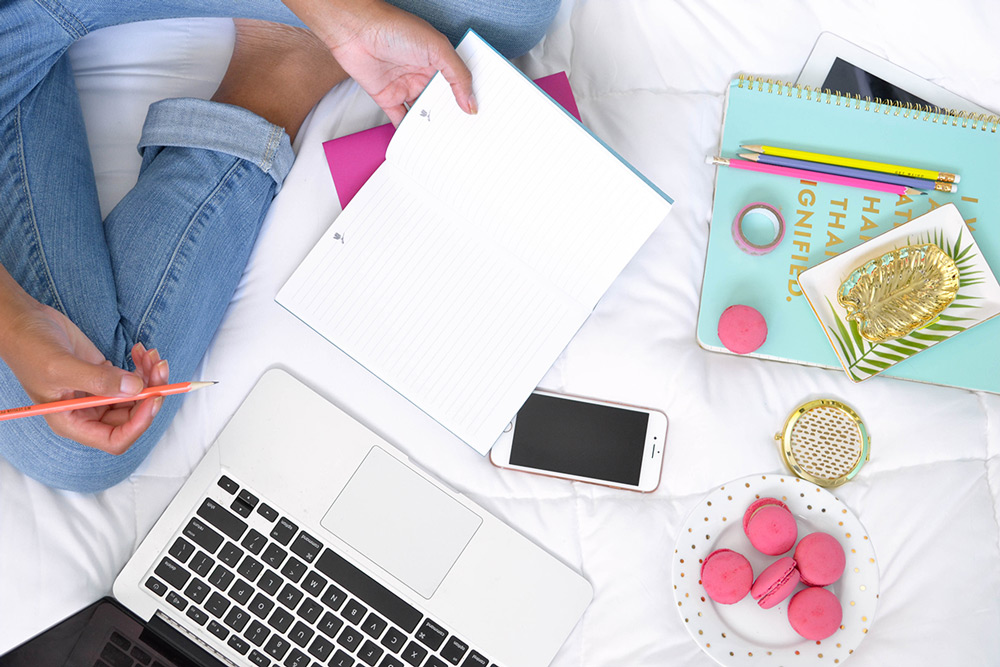 How to Determine Your Language Proficiency Level
One of the most awkward things about being a language learner must be others' well-meaning enquiries about your level of proficiency in your target language.
I often get questions like: 'You've been studying Mandarin for so long. Are you fluent yet?'
Um… define fluent.
Could I blarney my way through a conversation about everyday topics such as a film I enjoyed or what I've been up to lately? Yes, probably. Depending on how nervous you make me.
Could I keep up with an in-depth discussion about Trump's foreign policies? Probably not.
When faced with questions like these, I'll often downplay my abilities (lest I'm suddenly put to a test!) or dodge it with a vague response like: 'I get by alright'.
Expressing how well you speak a language can be tricky. After all, there are a whole lot of steps between being able to greet someone and complete bilingual proficiency.
While you're under no obligation to satisfy the curiosity of casual enquirers, there are situations when you may need to define exactly how well you know a language. For example, during a  job interview.
There are a few official frameworks and exams that can help you determine your level of proficiency in a language.
Common language proficiency scales
Let's take a look at some of the standard grading scales for defining language proficiency in the US and Europe.
The Interagency Language Roundtable scale (ILR)
The Interagency Language Roundtable scale (ILR) is one of the most common frameworks for defining foreign language competence for Americans. It is the standard grading scale for language proficiency for the United States Federal Government.
The IRL consists of six levels ranging from 0 (no proficiency) to 5 (native or bilingual proficiency). Plus-levels are assigned when proficiency exceeds one level but does not entirely meet the requirements for the next level.
The American Council on the Teaching of Foreign Languages scale (ACTFL)
As the name suggests, the American Council on the Teaching of Foreign Languages scale (ACTFL) is another common grading scale for language competence in the United States.
The ACTFL Proficiency Guidelines are used to describe language capabilities in terms of  speaking, writing, listening and reading.
Five major levels of proficiency are identified for each skill: Distinguished, Superior, Advanced, Intermediate, and Novice. The Advanced, Intermediate and Novice levels are subdivided into high, mid, and low sublevels.
The Common European Framework of Reference (CEFR)
If you are planning to work or study in Europe, you'll likely have to rely on the Common European Framework of Reference (CEFR) to define your language skills.
The CEFR organises proficiency levels into three main groups: Basic (A), Independent (B) and Proficient (C). These common reference levels are divided into two sub-levels, e.g. A1, A2.
This table will give you an overview of the requirements for each level.
Language proficiency exams
If you want to formally test your level of proficiency in a specific language, there are many recognised exams you can take.
Below are a few examples of language proficiency tests in some common languages.
This list is not exhaustive; please treat it as a starting point for your own research.
Some institutions, like universities, will have specific entry requirements for language proficiency. Always be sure to check which qualification is recognised by your chosen institution before you jump in.
Mandarin Chinese
汉语水平考试

  (Hanyu Shuiping Kaoshi, abbreviated HSK)
TOCFL – Test of Chinese as a Foreign Language. (Used in Taiwan)
English
Test of English as a Foreign Language (TOEFL)
The International English Language Testing System (IELTS).
Japanese
The Japanese-Language Proficiency Test (

日本語能力試験

, Nihongo Nōryoku Shiken), or JLPT
Korean
TOPIK – Test of Proficiency in Korean
Dutch
Nederlands als Tweede Taal (Dutch as a second language, abbreviated NT2). This is a two-part examination required in the Netherlands to study at the tertiary level.
German
Deutsches Sprachdiplom Stufe I and II (DSD) – German as a foreign language
DSH – Deutsche Sprachprüfung für den Hochschulzugang
TestDaF – Test Deutsch als Fremdsprache
The European Language Certificates (TELC)
Italian
Progetto Lingua Italiana Dante Alighieri (PLIDA)
Certificato di Conoscenza della Lingua Italiana (Certificate of Knowledge of Italian Language), or CELI
The Certification of Italian as a Foreign Language (Certificazione di Italiano come Lingua Straniera or CILS)
The European Language Certificates (TELC)
Russian
Test of Russian as a Foreign Language (TORFL)
The European Language Certificates (TELC)
Russian Language Proficiency Test (ТПРЯ)
Spanish
Diplomas de Español como Lengua Extranjera (DELE) – European Spanish language proficiency
Certificado de Español : Lengua y Uso (CELU) – Spanish America
The European Language Certificates (TELC)
French
Diplôme d'études en langue française (DELF)
Diplôme approfondi de langue française (DALF)
Test d'évaluation du français (TEF) – recognised by the Federal government of Canada as proof of fluency for immigration.
Test de français international
Test de connaissance du français (TCF)
The European Language Certificates (TELC)
Why bother with a formal exam?
There are a few reasons to consider registering for a formal language proficiency exam.
Formal education – If you are planning to study abroad in a foreign language, your university may require you to pass a specific language proficiency test as an entry requirement. This could also apply to scholarship requirements.
Emigration – You may need to pass a specific language exam to live and work in a new country.
Job applications – A formal qualification serves as proof of your language abilities, something prospective employers will take note of.
Motivation –  Nothing is quite as effective as a looming exam to motivate you to hit the books. Working to a fixed curriculum will give some structure to your language studies and it can also be a great confidence boost when you ace that exam.
Are you preparing for a language proficiency exam? Let me know in the comments below.