Review: HanBook Chinese Learning Dictionary App
Please note that I do not accept any payment for reviews and offer my unbiased opinion on resources I have personally tested.
As a student of Mandarin Chinese, a good dictionary is an indispensable resource to add to your language learning toolkit.
While the Pleco Chinese dictionary app remains a firm favourite amongst language learners, a few contenders have been making waves in the field recently. 
One of these is HanBook, a Chinese and English Dictionary application for iOS and Android devices.
What is HanBook?
Developed by Han Language, an educational technology company, HanBook includes a variety of useful features that elevates it beyond a simple dictionary application.
It is pitched as an 'all-in-one Chinese learning companion', which includes a document reader, a flashcard system, video courses and more.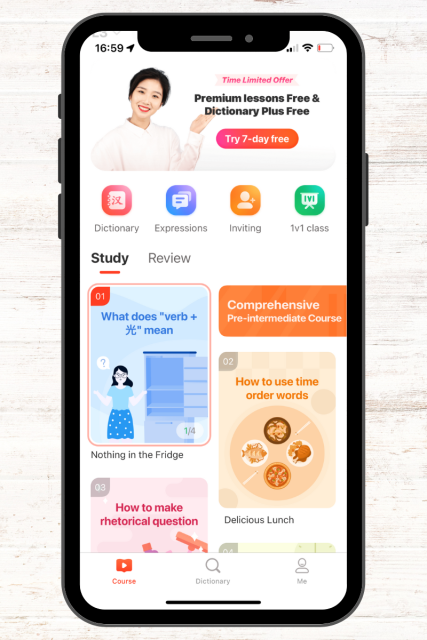 The HanBook app offers two options for learners of Mandarin Chinese:
HanCourse Premium Package

– including interactive video lessons, access to Dictionary Plus, and 1-on-1 personalised teaching services (additional charge).

Dictionary Plus

– access to dictionary features, wordbooks and speaking cards.
I tested the Premium Package for this review. This is the slightly more expensive option, but it allows you to access all that HanBook has to offer.
Let's take a look at some key HanBook features.
Tools to build a strong foundation
For beginner learners, HanBook offers two very useful introductory courses.
The first is an introduction to Chinese Pinyin, which includes an overview of the Pinyin system, pronunciation guidance and a helpful Pinyin chart.
Secondly, you'll find a good overview of the basic strokes of Chinese characters along with some writing instructions.
Dictionary features
HanBook impresses with the variety of input methods for their dictionary offering, including:
Search by OCR 

Voice search

Pinyin

English

Radical

Handwriting
Dictionary entries are laid out logically and include Pinyin, audio, categorization according HSK level and inclusion in popular textbooks, example sentences, similar-form characters and more.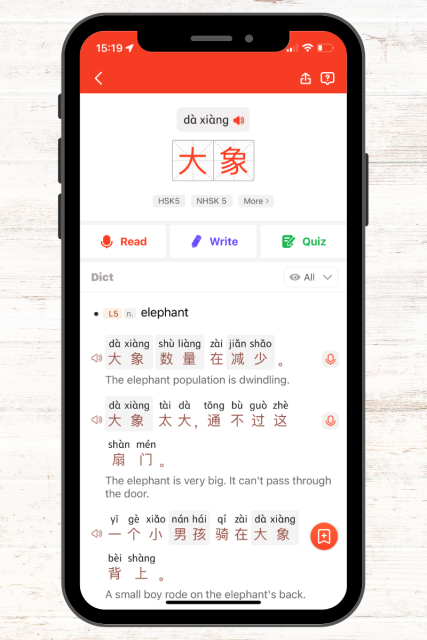 You can check your pronunciation with detailed feedback on your tones and accent:
You can also practice writing the character right on the app with stroke order guidance: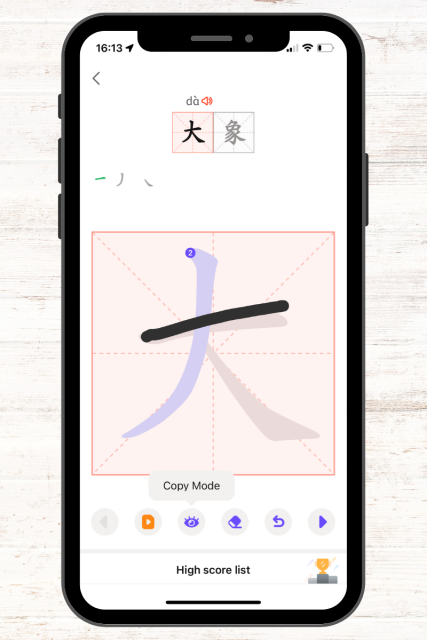 Wordbooks is a very useful addition to the dictionary. This feature allows you to save and review vocabulary lists based on popular textbooks, idioms, everyday scenarios and industry-related words.
Video courses
The HanBook video courses are divided into three levels and feature videos with useful dialogues, a discussion of new words and grammar points, speaking practice and short quizzes.
The curriculum is well-designed and engaging, however, I would say these lessons are aimed more at beginner and lower intermediate learners and may not be as useful to more advanced students.
Educational Games
HanBook also includes some battle-style games where you duel with other users, which is a fun way to learn. Currently there are three battle modes: Vocabulary Battle, Sentence Puzzle and Number Duel.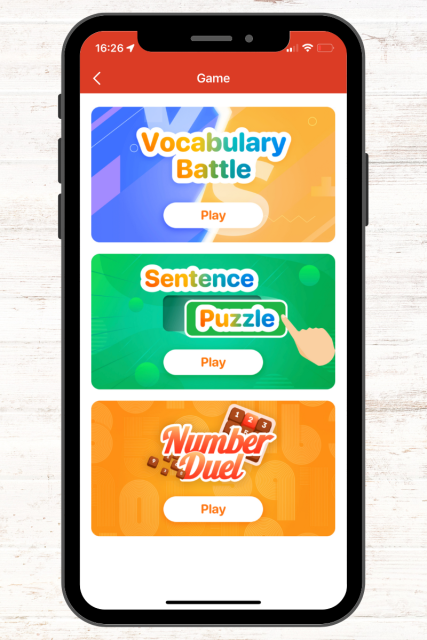 HanBook Pricing
HanBook offers monthly, quarterly and yearly subscription services. A free trial with the yearly subscription.
In-App Purchases are as below:
HanCourse Premium Package (Monthly): $15.49

HanCourse Premium Package (Quarterly): $29.99

HanCourse Premium Package (Yearly): $89.99

Dictionary Plus (Monthly): $3.99

Dictionary Plus (Yearly): $19.99

Dictionary Plus (Quarterly): $6.99
The verdict
Overall, HanBook is a decent educational application for Mandarin Chinese learners looking for a bit more than just a straight-forward dictionary app. It is especially useful for beginners who can build thorough foundational knowledge with the video and introductory courses. 
Probably one of my favourite features is HanBook's pronunciation assessment capability. Tones and pronunciation is definitely my weak point and I love the fact that it gives you detailed feedback on not only tones but also accent.