How to Get Back into Language Learning After a Break
So, for whatever reason, you've let your language learning slide.
You probably feel like you've lost all the progress you've worked so hard for and dread having to start all over again.
First of all, don't be so hard on yourself. Life happens and we all fall off the wagon at some point.
The important thing is to get back on that wagon, kick off the driver and steer your own damn course.
It's a brand new year and decade and now is the time to smash those language learning goals.
Here's how to get back into language learning after an extended break.
Find the trigger for failure
Why did you give up on your language learning? Sometimes this is due to a situation completely out of our control, like an illness, work commitments, or a big life event such as marriage, the birth of a child or a death in the family.
Other times the reasons for giving up on our goals are far more subtle. Identifying the trigger for failure can provide important clues about the changes you need to make to ensure that you stay on track this time around.
Take a moment to sit down with a pen and a piece of paper and write down why you think you didn't reach your goal. Then plot out a strategy for what you can do better when faced with the obstacle in the future.
For example:
Reason for giving up: I felt overwhelmed trying to fit in language learning around other commitments.
What I can do better: Set up a study schedule so I can manage my time and commitments better.
Reevaluate your goals
Now is a good time to revisit your objectives and motivators. Remind yourself why you wanted to learn the language in the first place. What were your goals before? How have they changed?
If you keep a language learning journal, you can create a new page for your goals and track your progress to help keep you motivated.
Assess your current level
Go back over past lessons and old notebooks to see how much of the information you've retained. This will help you determine where to start on your renewed language learning journey.
If you took an extended break (we're talking months and years here, not days and weeks), you may have to spend some time reviewing older material before you can get back to your previous level of proficiency.
Kit out your study space
Having a dedicated study space is very important to me. I have a very short attention span and need to have everything in place so I can just sit myself down and focus on one thing for a second.
If you are like me, make sure that your study environment is conducive to learning before you jump back into your studies. You'll need:
A quiet place with good lighting and minimal distractions
A comfy chair and desk
All the tools you need, like a notepad, stationery, your textbook, your tablet or computer, etc.
Snacks and a drink so you don't feel tempted to get up and break your concentration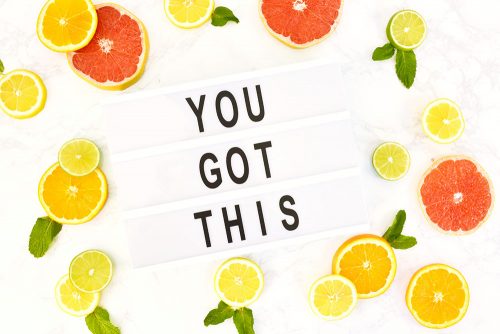 Let go of perfectionism
If you've been out of the language learning game for a while, you may feel reluctant to start from the bottom again. The longer you wait, the harder it will become.
Embrace the imperfect start and just do it. You may be surprised at how quickly you get back into the swing of things.
Try a different approach
Switch it up your study routine. If working through a textbook didn't work for you last time, try a video-based course, working with a language partner or learning through meaningful input with an app like LingQ.
Don't be afraid to experiment. Not every method works for everyone.
Take it slow
Just like when we don't exercise for a while, our language learning muscles can get a bit creaky with inactivity.
You wouldn't sign up for a marathon on your first day back at the gym. So start slowly with your new language learning routine and focus on getting better every day.
Re-establish habits
Consistency is key to language learning success. Cultivating good language learning habits will help you stay on track and make steady progress towards your goals.
Here are a few suggestions on how to make language learning a part of your everyday routine.
I hope these tips have inspired you to get your language learning back on course. 
Happy 2020! Now go get 'em!
Have you ever returned to language learning after an extended break? How did you go about it?