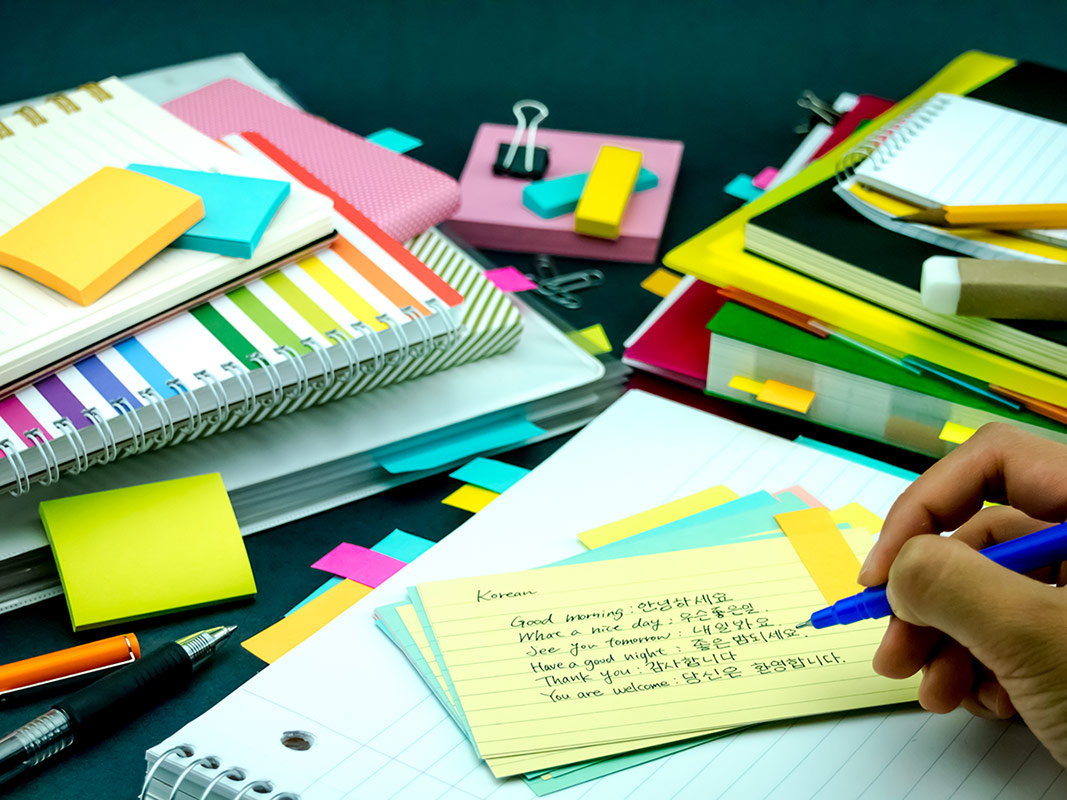 5 Korean Resources For Beginners
Please keep in mind that some of the links in this post are affiliate links. In the event of a sale, I will be awarded a small commission (at no extra cost for you).
Are you just starting out learning Korean? With so much information out there, it can be overwhelming trying to find the right learning materials.
Here are 5 useful resources for beginner Korean learners to get you started. I've tried to include free and inexpensive resources as much as possible, because I firmly believe that money shouldn't be a barrier to learning.
90 Day Korean
While 90 Day Korean offers a paid Inner Circle membership option, you can also find a lot of useful free resources for absolute beginners.
If you are new to the language, start by exploring the website using the 'Start Here' tab. You'll find information on:
Korean from Zero 1
This textbook is a good introduction to the Korean language. The first few chapters are dedicated to Hangul before moving on to building vocabulary and grammar. 
While it is useful to have a physical copy of the book to complete the exercises, there is also a Kindle version which is more affordable.
Find some tips on choosing the best language textbook here.
There are two other books in the series, which you can buy as a set.
KoreanClass 101
I bought this Korean for Beginners course by KoreanClass101 through Udemy. It was inexpensive and includes 100 video lessons, including the Hana Hana Hangul series which offers a step by step introduction to reading Korean.
Talk To Me in Korean
When you create a free Talk to Me in Korean account, you get access to 9 Essential Korean Courses. Once logged in, head over to the 'My Learning Center' section to find the free essential courses. You can also download the lesson MP3s and PDF notes.
Upgrading to a paid Premium membership ($12.99 p/m) unlocks additional courses and functionality like comprehension quizzes.
The Talk to Me in Korean essential courses are a great fit for beginner learners who have mastered Hangul and are ready for the next step. You can use these as a trial to decide if you would like to invest in a Premium membership.
Talk to me in Korean also offers a wide range of books, including textbooks and workbooks based on the podcast lessons (levels 1-5), a guide to Hangul, and more.
Keyboard covers and stickers
Once you've come to grips with Hangul,  you'll want to learn how to type in Korean. You can memorise the Korean keyboard layout, but keyboard covers and stickers like the ones below can serve as a guide until you have it down. 
Be sure to check that the product fits your model of computer before you buy!
Of course, you can make your own stickers if you have some time and don't want to spend money.
Are you learning Korean? What is your favourite learning resource?