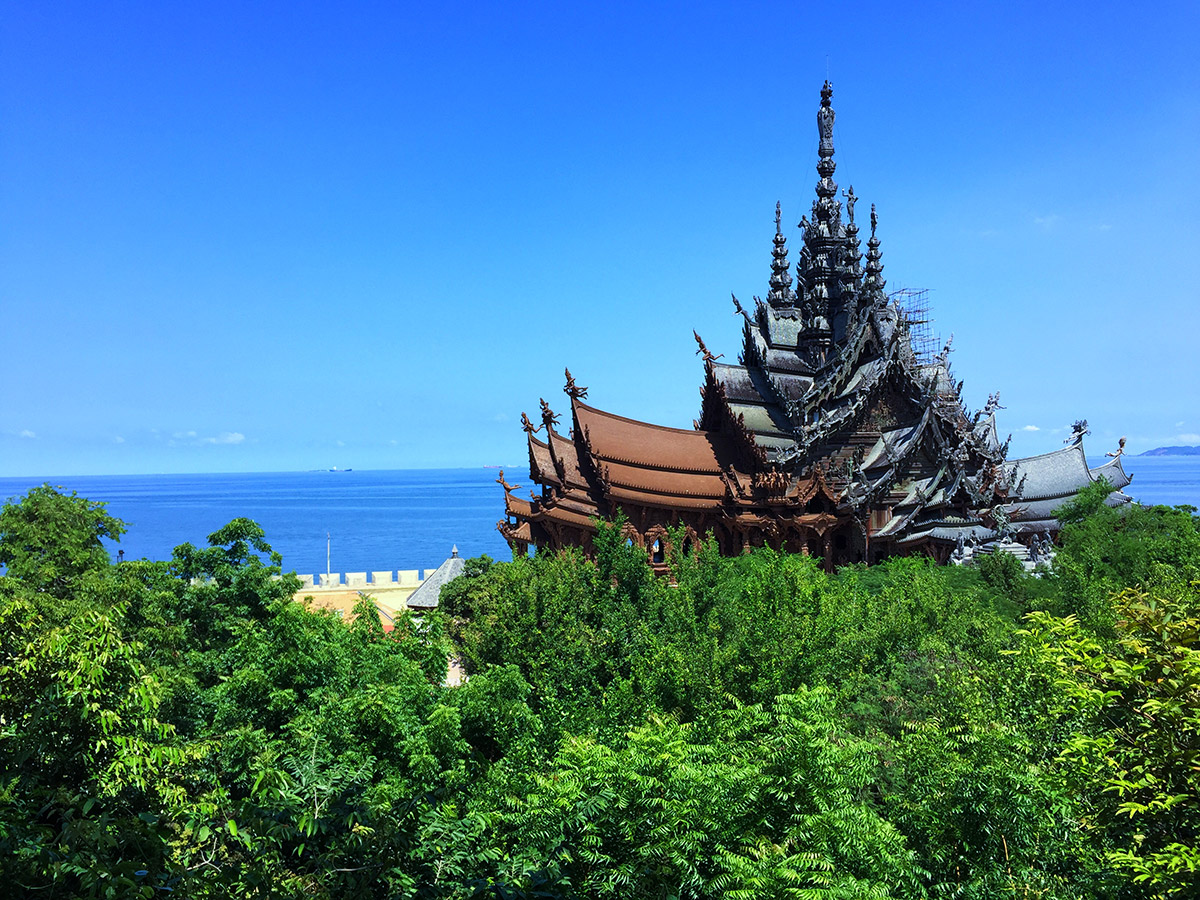 5 Tips for Learning Thai as a Beginner
Please keep in mind that some of the links in this post are affiliate links. In the event of a sale, I will be awarded a small commission (at no extra cost for you). Thank you for supporting my blog!
This is a guest blog by Simya Solutions. Check out their Ling app  (affiliate) to start learning Thai online for free.
Discovering methods for learning Thai as a beginner, without a doubt, can be one of the best things that has ever happened to you. Learning foreign languages is usually a fun experience.
Learning Thai as a beginner is also a challenge. However, there are tricks that can help you master the Thai language much faster. 
Here are 5 such tips that will surely help you!
1. Set clear goals
Don't try to learn everything at once. Learning Thai as a beginner should not be a nightmare or an impossible mission. Set yourself clear and realistic goals and follow your rhythm.
Don't be afraid of mistakes. With constant work and perseverance, you will eliminate them. What matters is that people understand you! After all, we learn from our mistakes.
Track your goals with this pretty daily goal setting planner.
2. Learn most common words used in everyday speech
To begin with, start learning the words that are most often used in everyday speech. And expand your vocabulary later!
 When you learn "hello", "goodbye" and "thank you", you can already start and finish communication, as well as express gratitude.
Learn to say 'thank you' in Thai
Say hello In Thai and other greetings
That is the most basic level, just to illustrate the way of thinking. Now, this may sound pointless for languages that have similar roots to a language we already speak well. However, with languages such as Thai, 50 of the most basic words can make a huge difference in communication, even without any grammar.
3. Use everything that the modern environment offers you
It has never been easier to access information than it is today. We are surrounded by a wealth of content that is at our fingertips anytime, anywhere, often for free. Movies, cartoons, YouTube videos, music, games, applications … can all be a great addition to learning Thai as a beginner.
What to watch
4. Surround yourself with the Thai language
The emphasis is on diversity and constant exposure. Diversity is needed in order to learn different aspects of language, which helps you to not get tired and give up on learning due to repetitiveness and monotony. Constant exposure is needed because languages are forgotten if not used.
 Travel to a country where Thai is spoken, and spend some time there, even five days are already very useful. It is especially useful if you spend those five days hitchhiking because then you are doomed to talk to people, even if you didn't know a single word of the language.
5. Use flashcards
Small cardboard rectangles, on one side is the word written in English, and on the other in Thai. Then you take the stack of Thai cards, and leaf through it. First, you look at the pages where the words are in Thai, then try to remember the translation into English. Immediately put the words you guess in one box, the ones you didn't know in the other one.
Repeat until you empty the box that contains words you didn't know. And then turn around, read the words in English, and say them in Thai. If you can't remember, turn the card over and see.
Using the  above-mentioned tricks you will start using the Thai language without even noticing. It's simple, don't learn by sitting at home and staring blankly at verb tables. Do it by going out and living.
Are you learning Thai? What is your favourite way of learning?