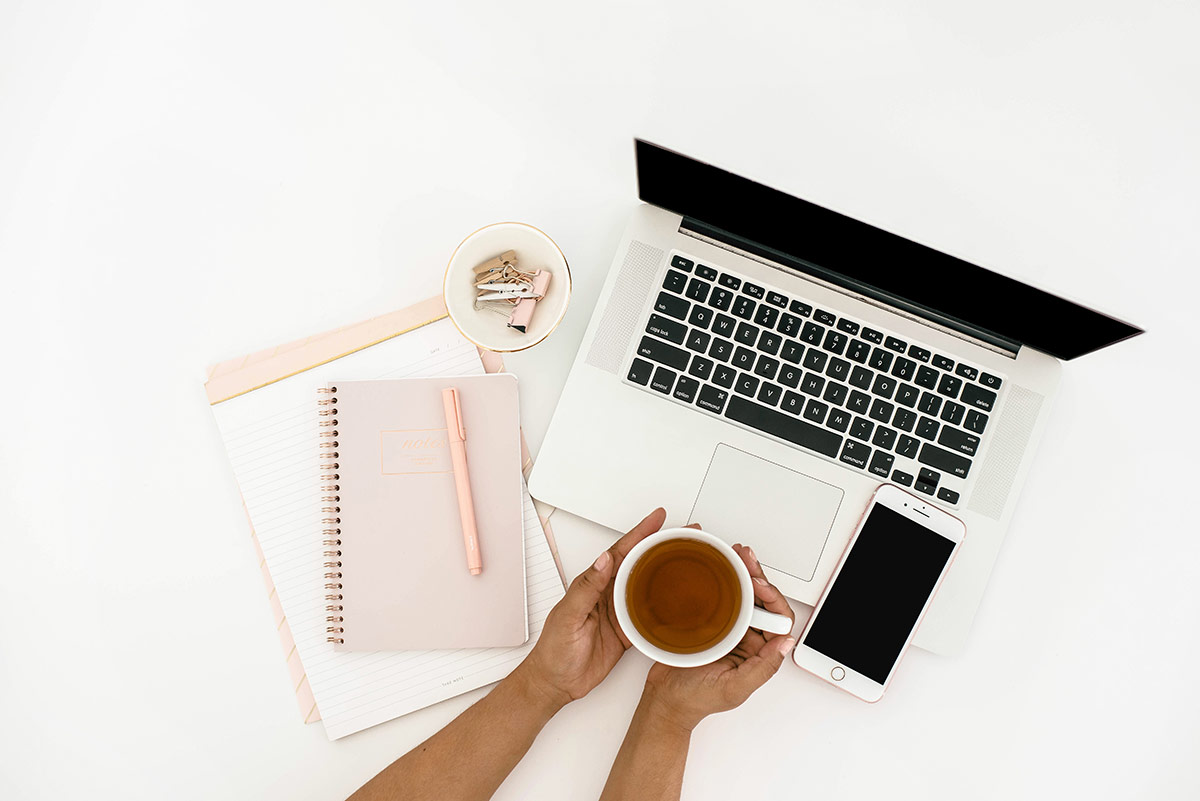 11 Blogs That Will Make You a Better Language Learner
Please keep in mind that some of the links in this post are affiliate links. In the event of a sale, I will be awarded a small commission (at no extra cost for you). Thank you for supporting my blog!
If you're reading this, you probably like a good language learning blog. I love following various blogs for motivation, language learning tips, product reviews and new study resources.
Here are 11 of my favourite language learning blogs to bookmark.
1. Lindsay Does Languages
Lindsay Williams is a polyglot, language teacher and blogger. On Lindsay Does Languages you'll find a wealth of language learning resources, including engaging articles, coaching packages and online courses.
You can sign up to Lindsay's  Little Language Library to access her free downloads.
Lindsay also co-hosts The Fluent Show podcast along with Kerstin Cable from Fluent Language (see #8 on this list).
Check out: All The Speaking Resources for Language Learning You'll Ever Need
2. Italki
Italki is a brilliant platform for finding affordable online language tutors and connecting with language exchange partners.
From what I could see, the official Italki company blog is as dry as the Sahara desert. For the really good stuff, head over to the articles section where Italki teachers share their thoughts and language learning tips.
You do have to log in to Italki to access all of the articles, but it is free.
Check out: 4 Tips To Boost Your Confidence As A Beginner Language Student
3. The Linguist
I've mentioned in a previous post how much I like LinQ founder Steve Kauffman's YouTube channel. If you prefer reading, you can find transcripts of Steve's videos on his blog The Linguist.
Steve covers a broad range of topics around learning a new language. There's so much content here, you'll be scrolling for days.
4. Eurolinguiste
Shannon Kennedy shares language learning tips, reviews, traveling experiences, recipes and cultural notes on the Eurolinguiste blog.
I really like her comprehensive language learning resource pages for Mandarin, Croatian, French, Korean, Russian and more.
Check out: 5 Reasons to Speak Your New Language Even if You're Shy
5. FluentU
FluentU is a subscription-based platform that helps you learn a new language through real-world video content like music videos, movie trailers and news. The FluentU blog is packed with helpful language learning tips, reviews and resource guides.
The good news is that you don't have to be a subscriber to access these articles.
Check out: Want to Learn a Language Fast? These 6 Steps Will Get You There in a Flash
6. Mondly
Mondly is a popular language learning app that offers courses in 33 languages. The Mondly blog offers short articles on a variety of language learning topics.
Check out: How many hours does it take to learn a new language if you are a native English speaker?
 7. Fluent in 3 Months
Polyglot Benny Lewis probably needs no introduction. His 'Fluent in 3 Months' system has sparked some controversy in the language learning community. Whether or not you buy into the claim that you can learn any language to a conversational level in 90 days, the Fluent in 3 Months blog has some great content from a variety of collaborators.
Check out: How I Learned French on the Toilet in 6 Months (who could resist clicking on this title?)
 8. Fluent Language
Kerstin Cable's Fluent Language blog is one of my favourite sites for language learning advice. I especially like her #clearthelist posts (a round-up hosted by Lindsay William and Shannon Kennedy) where she shares updates on her language goals and progress. Kerstin's insights into her language learning journey inspires me to set my own goals and stick to them.
On Fluent Language you'll find some great resources for German, Spanish and French learners. You can also sign up for the Language Habit Toolkit, a paid course that helps you build an effective study routine.
Kerstin hosts  The Fluent Show podcast along with co-host Lindsay Williams.
Check out: The Best Language Learning Tools for Autumn/Winter 2019
 9. Hitoritabi
Hitoritabi (一人旅) is a Japanese word that means "solitary journey". This perfectly encapsulates Elena Gabrielli's approach to language learning on the Hitoritabi blog.  Elena focuses on language learning tips for introverts and other quiet language learners.
As an introvert, I really connect with the idea of using language learning as a tool for self-care. With so much emphasis placed on aggressive methods like 'speaking from day one', it's refreshing to find thoughtful content that takes into account the fact that language learning can be an anxiety-inducing activity for some.
Check out: Staying Positive When Language Learning is Stressful
10. The Wandering Linguist
Suzie from The Wandering Linguist combines her love for travel and languages on her blog. Visit the blog for language learning tips, travel hacks and destination guides.
Check out: How I Learned a Language Fluently
11. I Will Teach You a Language
Polyglot Olly Richards speaks 8 languages, runs a popular podcast and YouTube channel, writes best-selling books and still finds time to teach you a language through his online courses.
I feel tired just thinking about it.
You can find some great language learning nuggets on the I Will Teach You a Language blog.
Check out: Take Responsibility For Your Own Speaking Practice
Bonus: A Few Language-specific Blogs
Korean
Learning basic Korean is my new goal for 2020. I've started taking baby steps by learning Hangeul and binge-watching K-dramas – we'll see how it goes!
I've been browsing 90 Day Korean for interesting tidbits on Korean culture, study tips and useful Korean words and phrases.
Chinese
I love the YoYo Chinese blog for fun and useful posts on Chinese culture and language.
French
I am not currently learning French, but I've seen some interesting articles from French Fluency pop up on Pinterest lately.
Spanish
Spanish is on my list of 'maybe someday' target languages so I have been following the Spanish Unlocked blog for a taster.
Which language learning blogs do you follow? What kind of topics are you interested in reading?